Barry Zumwalde, Director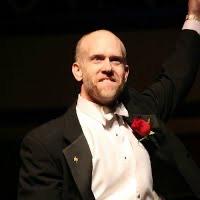 Barry Zumwalde teaches instrumental music at Forest Lake Area High School and Southwest Junior High School in Forest Lake, Minnesota. He previously taught for nine years at North Branch Area High School. He holds a BM in Music Education and Trombone Performance from the University of Minnesota Twin Cities and an MA in Music Education from the University of St. Thomas.
Barry has served on the board of MMEA as Jazz Education Chair, and is a Past President of the Minnesota Band Directors Association, where he also served as Membership Chair. He has been a contributor to the Minnesota State High School League (MSHSL) Music Committee for several years and currently serves as Music Representative on the MSHSL Region 7AA Committee. He is presently the Secondary Music Department Chair for the Forest Lake Area Schools. He is a member of MMEA, MBDA, and NAfME.
Barry has given presentations on music education at various conferences in Minnesota including the MMEA Midwinter Clinic, the MBDA Summer Teaching Symposium, the CMENC fall retreat, and several colleges and universities, including St. Cloud State University, Minnesota State Mankato, the University of Minnesota, and the University of St. Thomas. He has particular interests in helping college students successfully transition to their teaching career, developing student leadership, and models of effective music departments in Minnesota schools.
Past Directors:
Director, Charles Weise: Fall 2012 through Spring 2013.
Director, Jim Baxter: Spring 2008 through Spring 2012.
Director, Michael Moeller: Fall, 2011 (Interim).
Director, Karen Eitland: Spring 2003 through Winter 2008.